What do you give the Francophile in your life? What is the perfect gift for France-lovers?
A ticket to Paris would be great but if you're looking for something slightly more modest, here are some great gift ideas for your loved ones to remind them of France and assuage their impatience while they wait to get here.
It won't quite make up for the wait, but dreaming about a place we love is the first step towards going there, and these small reminders of La Belle France are the perfect French themed gifts for the francophiles in your life.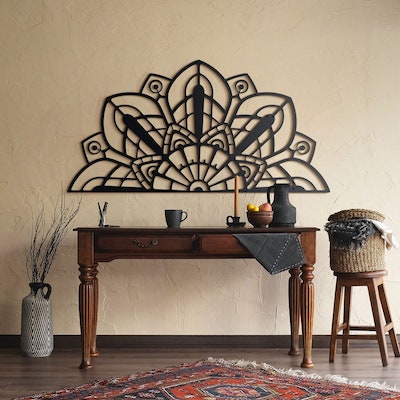 Art Deco often comes to mind when I think of France, and this metal wall plaque so beautifully exemplifies that period from between the two World Wars.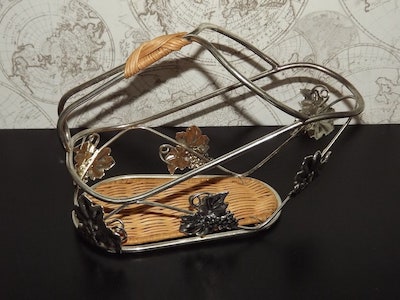 If you're looking for something unique, antique and very French, check out the Curiosités Françaises shop, where you'll find tons of items, often only one-of-a-kind, lovingly collected. If you like the idea of rummaging through a French brocante or flea market, this little shop is full of exactly what you'll find in one.
This is where you'll come if you want top of the line French antique decorative items for your home. No knick-knacks, just unique pieces you can ooh and aah about, from plates to candelabra, at all price points.
The above piece is one of a kind, so it may go quickly, but there are others just as beautiful!
France is all about cheese, more varieties than we can count! If you go to the trouble of buying the best French cheeses, you'll also want to make sure you're serving them properly.
This bamboo board with its hidden tray is made for both cheese and charcuterie and comes with cute little slate labels so that your guests will know exactly what they're eating.
It's the ideal French gift for her – OR for him!
We French are coffee lovers – all kinds of coffee, whether we drink it in a café or right after a home-cooked meal.
This is a serious coffee press: borosilicate glass so you can pour boiling water in without worries, surrounded by high-grade stainless steel. 
The makers of this French press are so sure of the quality of their product that they'll take it back if something goes wrong, throughout the product's life. 
Can't decide which scented soap to choose? Then get them all!
This set contains nine fragrances which will set you right in the heart of Provence – from Verbena and White Gardenia to Sweet Lemon or Sage.  
Visit the entire Pré de Provence shop for even more choices, not only of soaps but all sorts of French gifts for your favourite France lovers.
Close your eyes and you'll think you're surrounded by lavender fields...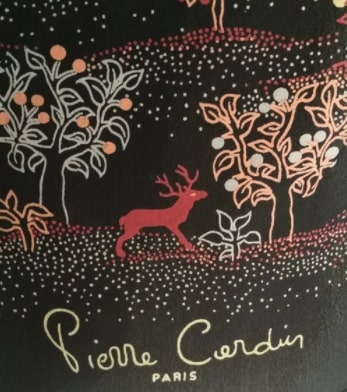 What better gifts made in France than a French designer scarf?
This small silk square is pure 1970s, and with a Christmas motif, it's perfect for the season, a wonder French gift for mom or daughter or anyone else.
From Celine blouses to Lanvin scarves, the Dowop Vintage Shop is stuffed with vintage items from the past century. I'd love to link to individual items but this shop tends to have one of each only – so best to go browse for yourself. I found several pieces I'd love to have, all at reasonable prices. Belts and bags, too!
This great calendar is perfect for lovers of Paris who can never get enough of their favourite Paris sights.
You may not be able to see these in person right now, but you'll at least have them in front of you every single day.
From the Eiffel Tower to Notre Dame to Montmartre... all the classics will have the year flying by, all in very Parisian style, for the perfect armchair tour of Paris.
This could be a fun way of learning some French!
I'm sure you've seen these little magnets before – so enjoy putting together short sentences in French and see where they take you!
It comes with more than 500 magnetic tiles so the combinations are almost endless. You can even mix it all up with some of the other magnetic tiles you might have stuck on your fridge...
Have a French bulldog? Know someone who does? Look no further than this mug! You know what to do.

Please note: Pages on this site contain affiliate links, which bring in a small commission and help Offbeat France buy its daily baguette.