This is your place for all the fascinating, titillating, beguiling stories and legends about the people and places that make up my country, France.
how to navigate this site
To make things simple(r), Offbeat France is divided into several sections:

My goal is to set you off on a journey of discovery: to places people don't visit as often, foods that may be unfamiliar, or stories behind the stories you may not have heard before.
I hope to make you gaze in wonder, but also to laugh out loud because (contrary to popular belief) we DO have a (slight) sense of humour.
You may or may not appreciate mine, but you'll be subjected to it nonetheless.
And now, some details about each section
Planning your trip to France
Before I tell you stories about people and places, I have to get you here, and so this site will have information about planning, enough to make sure you can navigate around without too much difficulty. As I mentioned above, you'll find more information about that on my planning page.
The culture vultures will love this section
Now some of you may be smitten with French culture (come on, fess up, there's no shame in it!). Or you may be fascinated by the many Louis and Henri and Charles we have scattered throughout time. I too have survived the tedious recitation of dates and battles from my school days but history does not have to be like that at all. In fact, I'll prove it to you by bringing history alive through the places we visit. This section will unveil our culture and history in ways you'll find entertaining – just as it should be.

France for the inveterate foodie
Are you a foodie? If you are, another important jumping off point for you is the entry point into my culinary section, because we French not only have strange table manners but we eat weird things too.

We like to make things
We have a long tradition of handicrafts and manufacturing, of artistry in many fields. Not only do we build huge aircraft and overwhelming bridges, but we make delicious chocolate, craft fine jewellery and create high fashion. So yes, we like to make things, especially beautiful things or things that taste good.
And then there's US, ze French
Oh yes, I'm sure you've heard a lot about us or if you've been here before, you've probably had the chance to meet us in person. We are a delightful people, n'est-ce-pas? No? Not always? Sometimes maybe? Never mind, I understand, meeting your first French can be daunting but only for one reason: because we are unfamiliar and you do not know us. Behind that abrupt façade lies a warm people with a big heart – so I'll show you how to get beyond those first impressions and start getting to know us.
Off the beaten path: France as you've never seen her before
What I love about this country is the overflow of lesser-known corners, filled with unexpected beauty and fascinating stories.
Did you know that...
These are just a few of the many stories I'll be sharing with you on Offbeat France. Of course I'll also talk about the better-known places, like the Left Bank or the Eiffel Tower or the lavender fields of Provence... but only a little bit.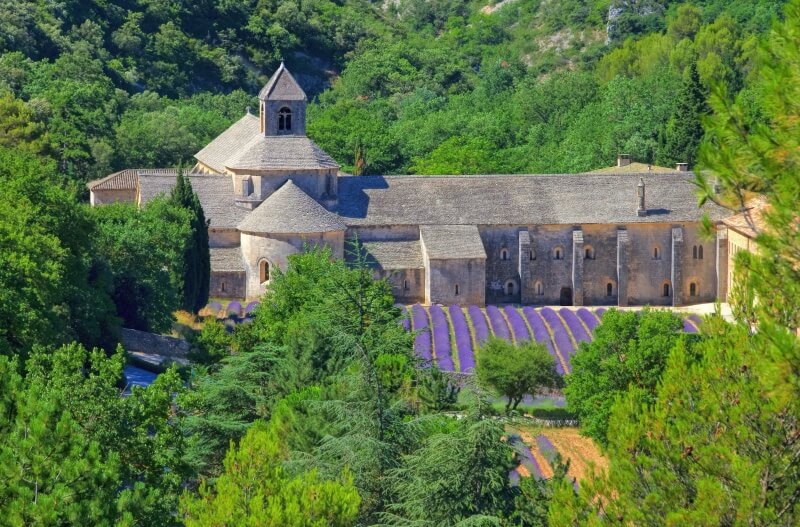 The lavender fields around the Senanque Abbey in the Lubéron region may well be in the top 10 places to visit in France - but did you know that the abbey contains a fabulous library with a collection of books on Provence, French history, religious architecture and historical novels? It's a wonderful place to hide away and discover...
I'd like to help you discover la France profonde.
I was born in Paris but spent most of my youth abroad. I returned in my thirties and have since then had a home base on the edge of southeastern France, a stone's throw from the Swiss border. Mine is a rural area, typical of deepest France, often forgotten even though it provides this country's backbone.

This is a France of rolling hills and cooperative tractors and of neighbours who know each others' business because far from the government infrastructure, we often have to call on one another for help. (My nearest tiny country hospital is more than half an hour away, but for something serious I'd need to travel for an hour or more.)
That doesn't mean I don't appreciate the city – not at all, I am absolutely a city girl! I love getting to my nearest town, Annecy (which many of us believe might be France's prettiest). Or to Paris, the city of my birth, whose mysteries continue to captivate me because I've never actually lived there.
France is a country of many secrets and of many regions (you can find a list here), each different, each intensely appealing.
My job will be to take you by the hand and together, we will undertake this voyage of discovery.