Are you fascinated by France? Curious about the French, about our foods and customs? Do you love our little perched villages and romantic chateaux?
My mission with Offbeat France is to give you outstanding content that explores France behind the scenes.
What does that mean? It means I'll write about...
Offbeat places that fewer people visit

The backstories of the most popular places

History, culture, lifestyle... things that will put you "in the know"
If I ever manage to intrigue you, to get you to say, "I didn't know that!" then I'll be doing what I set out to do.
I'd love to show you a France you might not otherwise see, and answer questions you might not even have thought of asking!
This is my country, after all. I live here, and I spend my days exploring it.
Another. site. about. France.
There are so many websites and blogs about France.
Many of them are generic, filled with top ten attractions that tell you not to miss the Eiffel Tower or the Père Lachaise Cemetery. Plenty of bloggers visit Paris and some even stay a few weeks – and then publish an "ultimate guide" to the city.
Yes, it happens.
I'm not saying I won't write about France's top attractions – of course I will!
I can't have a France site without some mention of the Eiffel Tower...
But I'll also tell you WHY they're so special, when they became so, and special to whom. You won't find any cookie-cutter descriptions here.
Whether you've visited France a dozen times or you're planning your very first France visit, Offbeat France makes sure your takeaways are anything but superficial.
Because France is a bit like an onion... the more you peel, the more you find underneath.

I'm on a mission to peel that onion.
But there is a danger: 
Here at Offbeat France, you run the risk of scurrying down innumerable rabbit holes from which you'll emerge enlightened, wide-eyed and craving for more.

Offbeat France is about anecdotes, about history and unexplored corners, about the obscure and the unexpected. It's about my doing that extra bit of homework for you, like telling you what a day at the court of Louis XIV was like so you can prepare your visit to Versailles, or explaining the intrigues and legendary crimes that coloured the histories of the best Loire chateaux.
Please click around, enjoy the journey, or if you'd like some guidance, start here to get a bird's eye view.
Or, if you have questions, please don't hesitate to get in touch... While I do very occasionally write about the best hotels and the like, I don't give personal recommendations unless I come across something that stands out (one way or the other).
Instead, you'll find answers to questions like these:

Do all French really eat frogs legs and snails?

Is it true no one in France speaks English?

Why don't the French tip? Or do they?

Are all Parisian rude?
I write in-depth stories (check here regularly to see what's new) and do it often − you never know when I might be gripped by a writing frenzy!
What qualifies ME to write about all this?
First, I'm French. I was born in Paris (even though I didn't grow up there). My mother was French. And so on, back into (pre)history.
Second, I live here. I don't drop by for a few weeks every year (nothing wrong with that, by the way – I just don't think you can write as in-depth if you don't actually live here). I'm here full-time, roaming around the countryside, paying my taxes, grumbling at the strikes, and stuffing myself with pastries.
Third, I've been writing for a living for more than... well, lots of years. Decades. I was a journalist, a foreign correspondent, a broadcaster, a communications director, an advocate... all writing jobs.
Fourth, I've been online forever, writing about travel. I started my first electronic newsletter in 1996, and built my first website in 2006. This site, Offbeat France, was the product of the lockdown. When you can't move more than 1 km from your home for months, what do you do? You start writing about the places you wish you could visit, that's what!
This is my world, and I'm delighted to invite you into it.
Of course I have my biases, my interests... and my special places, many of which are off the beaten path. Here are just a few examples:
And yes, I do have a major historical fetish, and find France's history fascinating enough to want to share it with you through stories like these:
A few random facts about moi, your hostess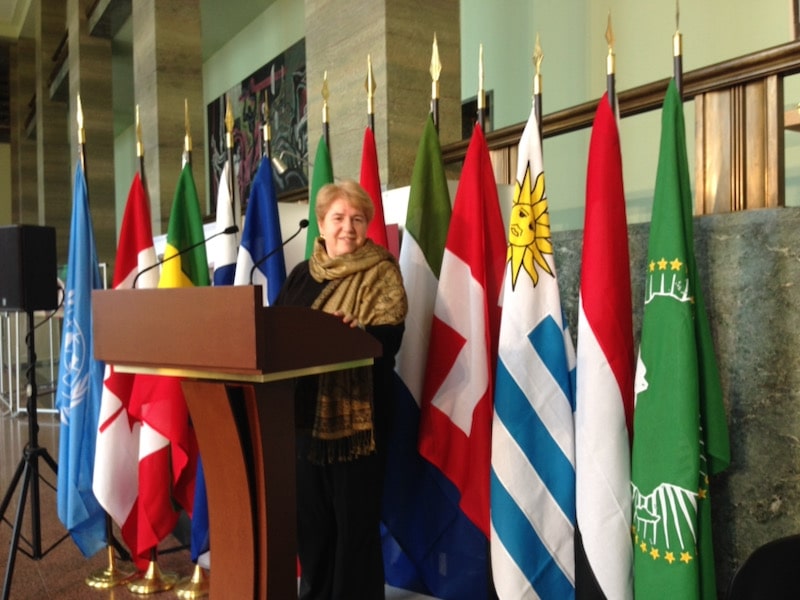 Did you enjoy this article? I'd love if you shared it!